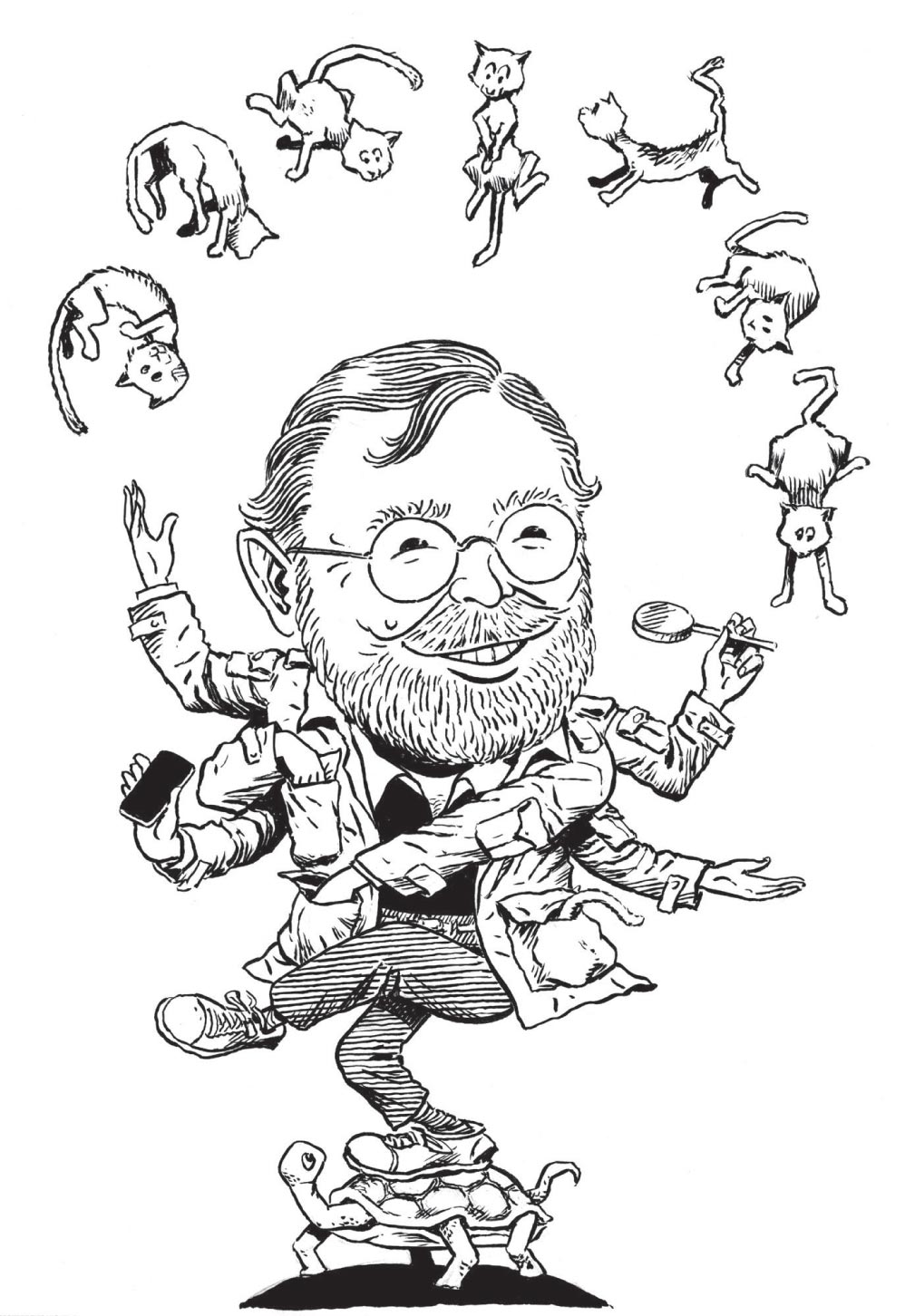 EG is an annual gathering and a community of brilliant innovators driving our most creative industries.
The EG community is full of inventors and educators, artists and designers, writers and thinkers, scientists and engineers, musicians, magicians, icons, iconoclasts, young and old. Some are national treasures, or household names (depending on your household); many are not yet discovered. It is a talent pool like no other.
The annual EG conference gathers every spring in Carmel, California and comprises over 500 members of the creative community, roughly 50 of whom give presentations about their passion projects. It is a touchstone for innovators in every imaginable field — makers and doers of extraordinary things, breakers of boundaries, explorers of frontiers, busters of myths.
We hold the conference because creativity doesn't happen in a vacuum. Or on a clock. Or when you pay for it. Or by staying in your comfort zone. It's a collective discipline, and there's no substitute for being immersed with the best, ready to think differently. More intimate, more concentrated, more consistently surprising than any other gathering in the world, and definitely not stuck in any narrow industrial rut, EG explores the new and the different by engaging a remarkable mix of people. It is not just an ideas conference. It is a place to learn from people who have made their ideas real.
Who is EG?
DIRECTOR
Michael Hawley
EXECUTIVE PRODUCER
Jane Rosch
CREATIVE DIRECTOR
Christopher Newell
PRODUCER
John Porter
COMMUNICATIONS & STRATEGY DIRECTOR
Jon Luini
DESIGN & TECHNOLOGY DIRECTOR
John Kudos
ASSOCIATE PRODUCERS
James Home
David Wolfgang-Kimball
PRODUCTION STAFF
Rusty Blazenhoff
Shelly de Greeve
Caleb Donaldson
Jason Hill
Kristie Dahlia Home
Mark Jacques
Ofelia Mangen
Rocky Mullin
Steve Simitzis
Melissa Stein
Eric Volpe
Kristen Wrzesniewski
Allison Yates
EG 2018 Press Release